Graphical Abstract
Li, L., S. Li, 2022: A Comparison of two 20th century reanalysis datasets from the perspective of cross-equatorial flows. J. Meteor. Soc. Japan, 100, 807-824.
https://doi.org/10.2151/jmsj.2022-042
Graphical Abstract
Plain Language Summary: This study compared two sets of 20th century reanalyses, ERA20C and 20CRv3, from the perspective of boreal summer low-level cross-equatorial flows (CEFs) over the Asian-Australian monsoon region. The results show a substantial gap between them in CEFs' interdecadal variability, and ERA20C is more reliable than 20CRv3, in spite of their overall consistence in climatological mean, interannual variability and long-term trend.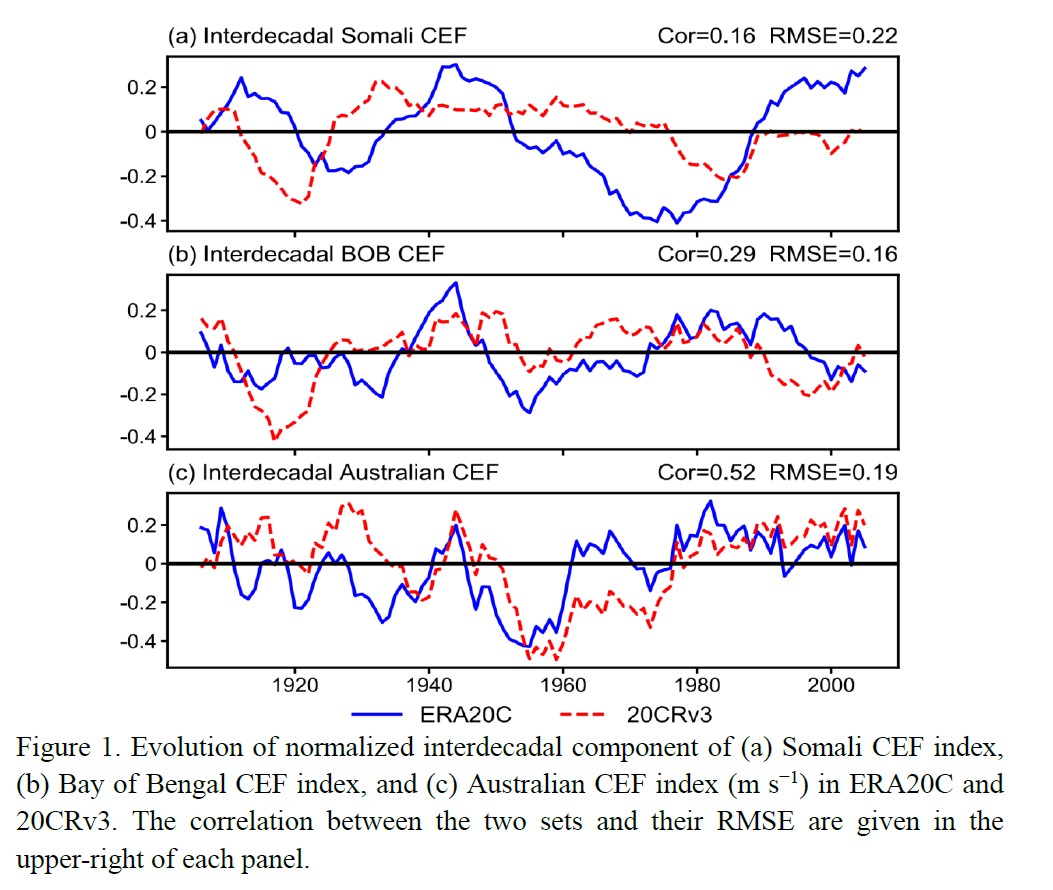 Highlights:
Cross-equatorial sea-level pressure gradient and Indian summer monsoonal rainfall are verified as two benchmarks for inspecting CEFs' reliability.
20CRv3 and ERA20C have an overall consistence in CEFs' climatological spatial structure, interannual variability and long-term trend, but a substantial gap in interdecadal variability.
ERA20C is validated to be more suitable for investigating decadal variability associated with CEFs.