JMSJ Awards
The JMSJ Editorial Committee presents the JMSJ Award to outstanding papers published each year.
JMSJ Awards in 2021
In 2021, the following two papers were awarded. JMSJ Award 2021 Report (in Japanese)
Seto et al. (2021)
Seto, S., T. Iguchi, R. Meneghini, J. Awaka, T. Kubota, T. Masaki, and N. Takahashi, 2021: The Precipitation rate retrieval algorithms for the GPM Dual-frequency Precipitation Radar. J. Meteor. Soc. Japan, 99, 205-237.
https://doi.org/10.2151/jmsj.2020-010   Graphical Abstract
JMSJ Editor's Highlight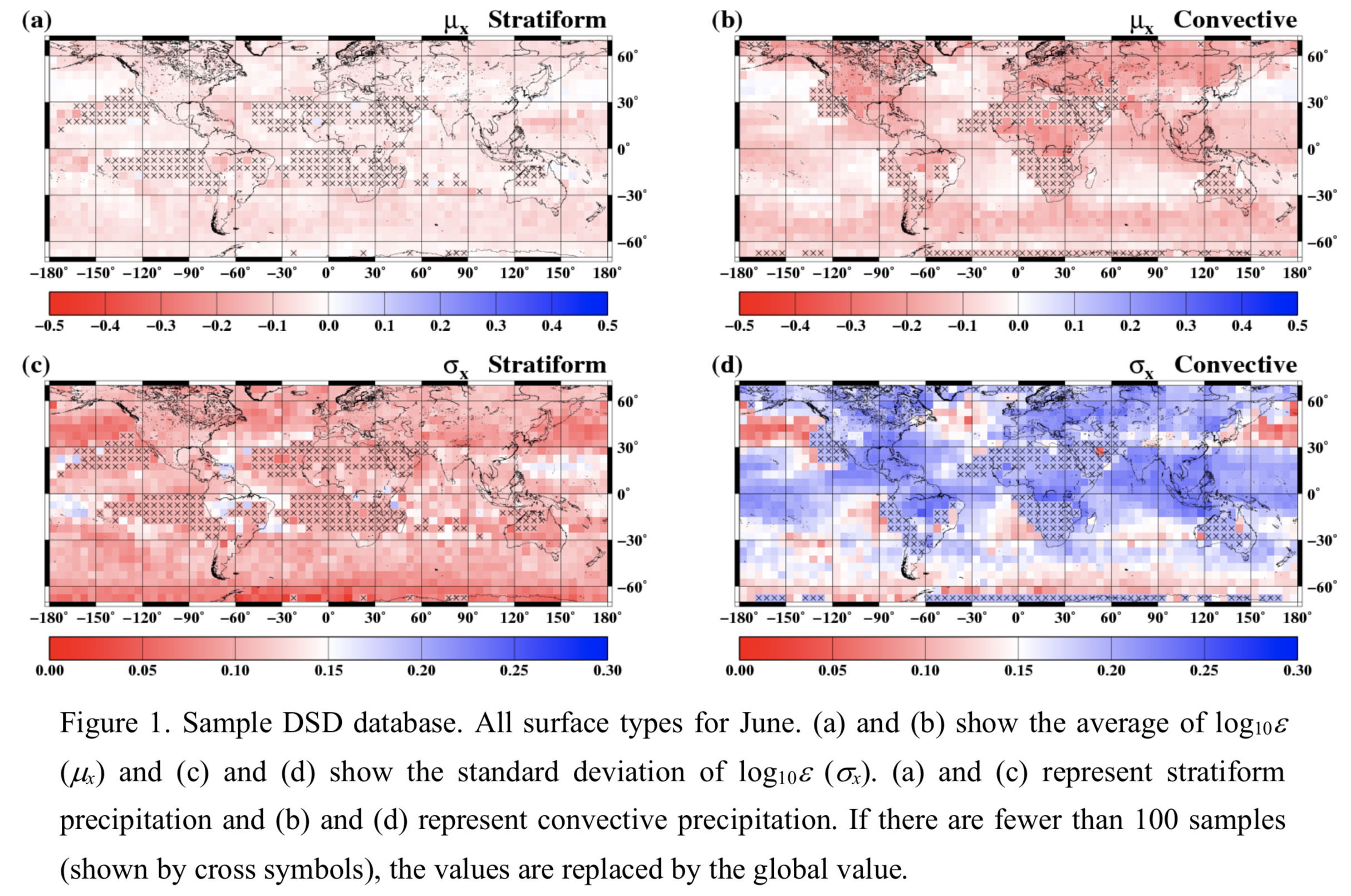 Highlights:
The R−Dm relation is used instead of the k−Ze relation for KuPR algorithm and also for the KaPR algorithm and the dual-frequency algorithm, meaning that the three algorithms share a common constraint on the DSD.
The DSD database includes the statistics of the adjustment factor for the R−Dm relation (e) and has been introduced to convert information obtained from the dual-frequency algorithm for application to the single-frequency algorithms.
The dual-frequency algorithm has the advantages that it can select KuPR or KaPR for the precipitation echoes and use additional evaluation criteria such as the ZfKa method and Dual-frequency Surface Reference Technique (DSRT). For more than 90% of the precipitation pixels, either the ZfKa method or DSRT is used.
Chandra et al. (2021)
Chandra, N., P. K. Patra, J. S. H. Bisht, A. Ito, T. Umezawa, S. Morimoto, S. Aoki, G. Janssens-Maenhout, R. Fujita, M. Takigawa, S. Watanabe, N. Saitoh, and J.G. Canadell, 2021: Emissions from the oil and gas sectors, coal mining and ruminant farming drive methane growth over the past three decades. J. Meteor. Soc. Japan, 99, 309-337.
https://doi.org/10.2151/jmsj.2021-015   Graphical Abstract
JMSJ Editor's Highlight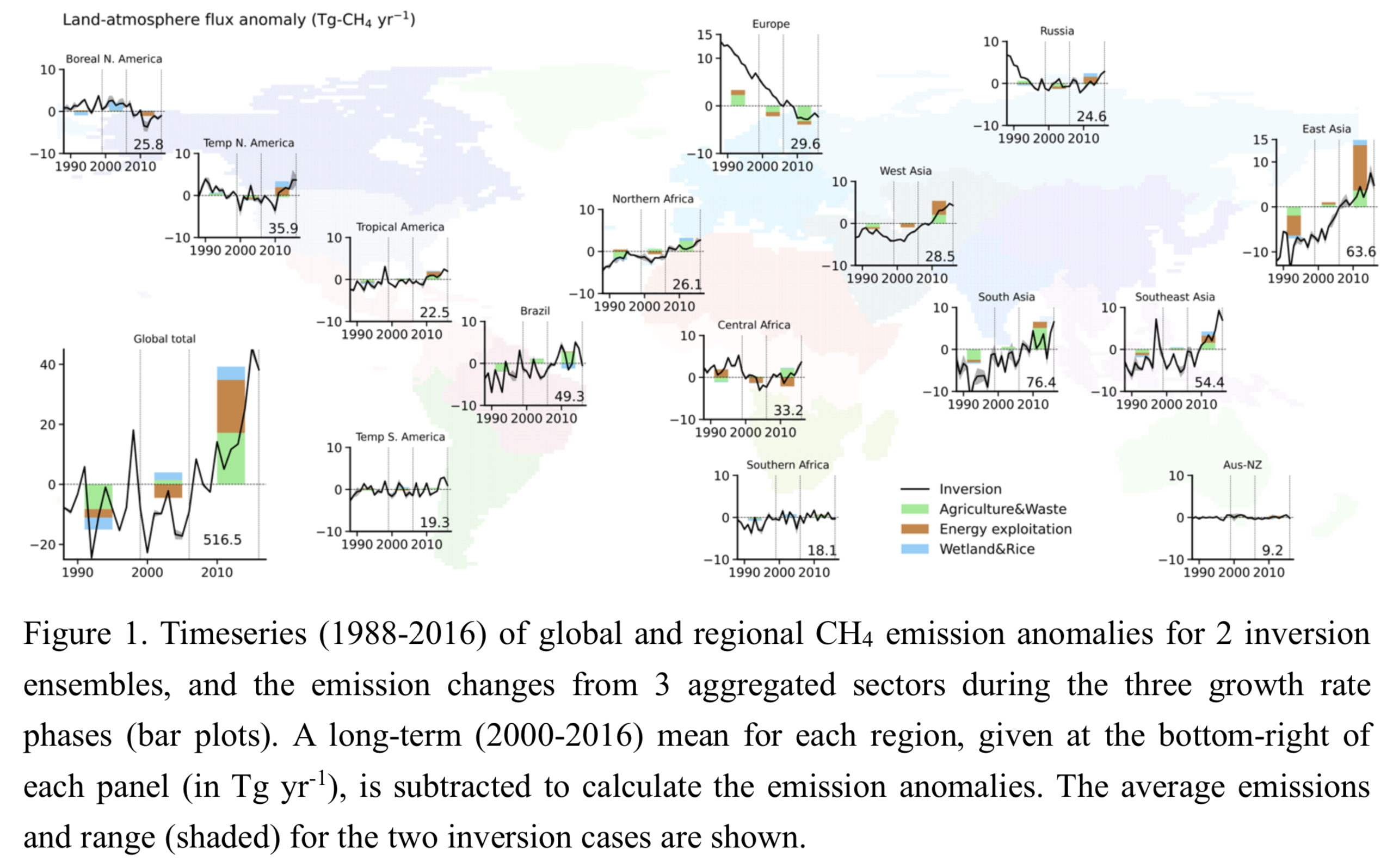 Highlights:
We proposed that CH4 growth anomalies can be explained mainly by the changes in anthropogenic emissions, from the oil and gas exploitation, coal mining and livestock farming.
The natural phenomena, such as the Mt. Pinatubo eruption and more frequent El Niño in the 1990s, have also helped to slow down the growth and achieve the quasi-stationary growth rate.
Estimated CH4 emission anomalies are evaluated against independent aircraft observations, 13C-CH4 isotopic signature, and other inventory/inverse modelling results.
Previous Awards