Graphical Abstract
Hirahara S., Y. Kubo, T. Yoshida, T. Komori, J. Chiba, T. Takakura, T. Kanehama, R. Sekiguchi, K. Ochi, H. Sugimoto, Y. Adachi, I. Ishikawa and Y. Fujii, 2023: Japan Meteorological Agency/Meteorological Research Institute Coupled Prediction System version 3 (JMA/MRI-CPS3). J. Meteor. Soc. Japan, 101, 149-169.
https://doi.org/10.2151/jmsj.2023-009
Graphical Abstract  Published

Editor's Highlight
Plain Language Summary: An overview of the newly developed operational seasonal forecasting system JMA/MRI-CPS3 is presented. Improvements in forecast initialization methods, model resolution, and physical processes have resulted in superior forecast performance over the previous system on sub-seasonal to seasonal time scales. To enhance its application to shorter forecast lead times, the operational schedule was modified to update forecasts on a daily basis.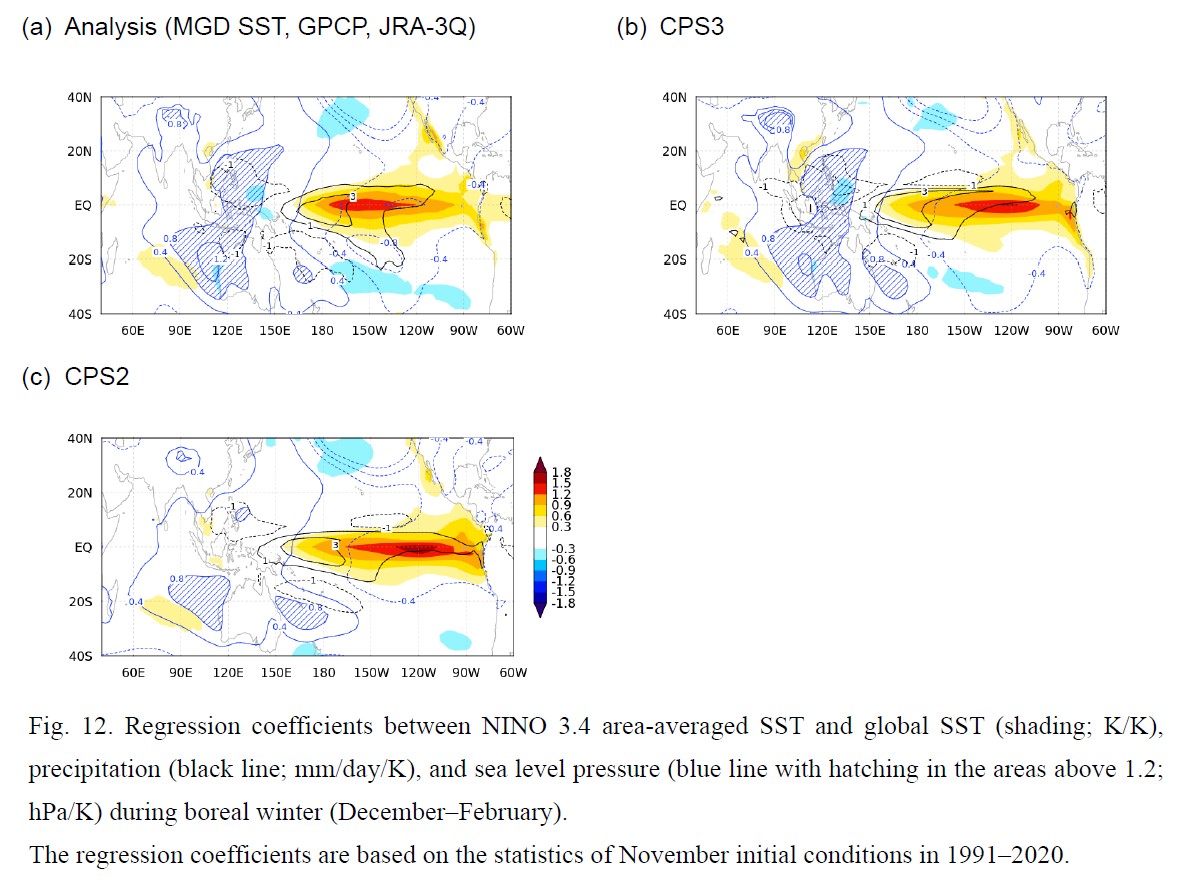 Highlights:
Ocean 4D-Var and sea ice 3D-Var data assimilation methods are newly introduced. The errors in the ocean analysis are now represented in the initial perturbations.
Updated physical processes and increased resolution of the atmospheric model contribute to the improved climate reproducibility of the MJO and North Atlantic blocking highs.
The introduction of a 0.25-degree-resolution ocean model provides a realistic representation of tropical instability waves and contributes to improved ENSO pattern.