Graphical Abstract
Endo, H., 2023: Long-term precipitation changes in the Baiu and Akisame seasons in Japan over the past 120 years (1901-2020). J. Meteor. Soc. Japan, 101.
https://doi.org/10.2151/jmsj.2023-019
Early Online Release   Graphical Abstract NEW GA
Plain Language Summary: Long-term variations in precipitation during the major rainy periods in Japan—the Baiu and Akisame seasons—are investigated using precipitation records from 44 weather stations in western to eastern Japan over the past 120 years (1901–2020). In this study, we showed that the observed long-term trends differ greatly between the Baiu and Akisame seasons although the statistical significances of the trends are not so high.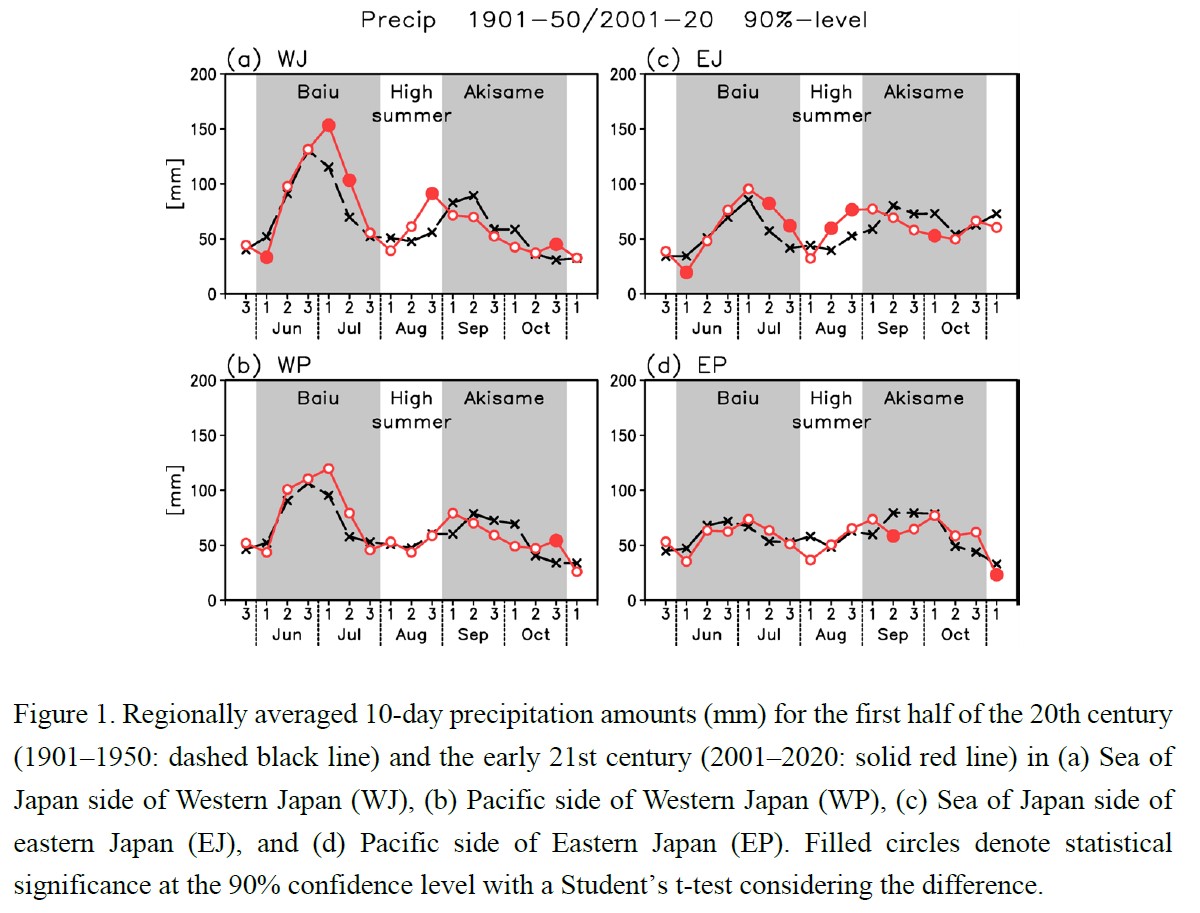 Highlights:
The total amount of Baiu precipitation has increased over the 1901–2020 period, mainly during the mid–late stages of the season (late June–July) over regions on the Sea of Japan side of the country.
In contrast, the precipitation amount during the Akisame season has decreased, mainly during the mid-stage (late September–early October) over all regions.
The frequency and intensity of heavy precipitation have generally increased in both seasons, but the trends are much stronger for the Baiu season compared to those for the Akisame season.