Graphical Abstract
Kodera, K., T. Nasuno, S.-W. Son, N. Eguchi and Y. Harada, 2023: Influence of the stratospheric QBO on seasonal migration of the convective center across the Maritime Continent. J. Meteor. Soc. Japan, 101.
https://doi.org/10.2151/jmsj.2023-026
Early Online Release   Graphical Abstract New GA
Plain Language Summary: A marked impact of the stratospheric quasi-biennial oscillation (QBO) on the Madden–Julian Oscillation (MJO) has become evident in recent studies. In this study, we show that the QBO affects the annually phase-locked seasonal migration of the tropical convection from the equatorial Indian Ocean to the Western Pacific in the Austral summer: large-scale convection strengthens and moves eastward more effectively during easterly phase of the QBO (QBO‒E) in austral summers than that during westerly phase of the (QBO‒W).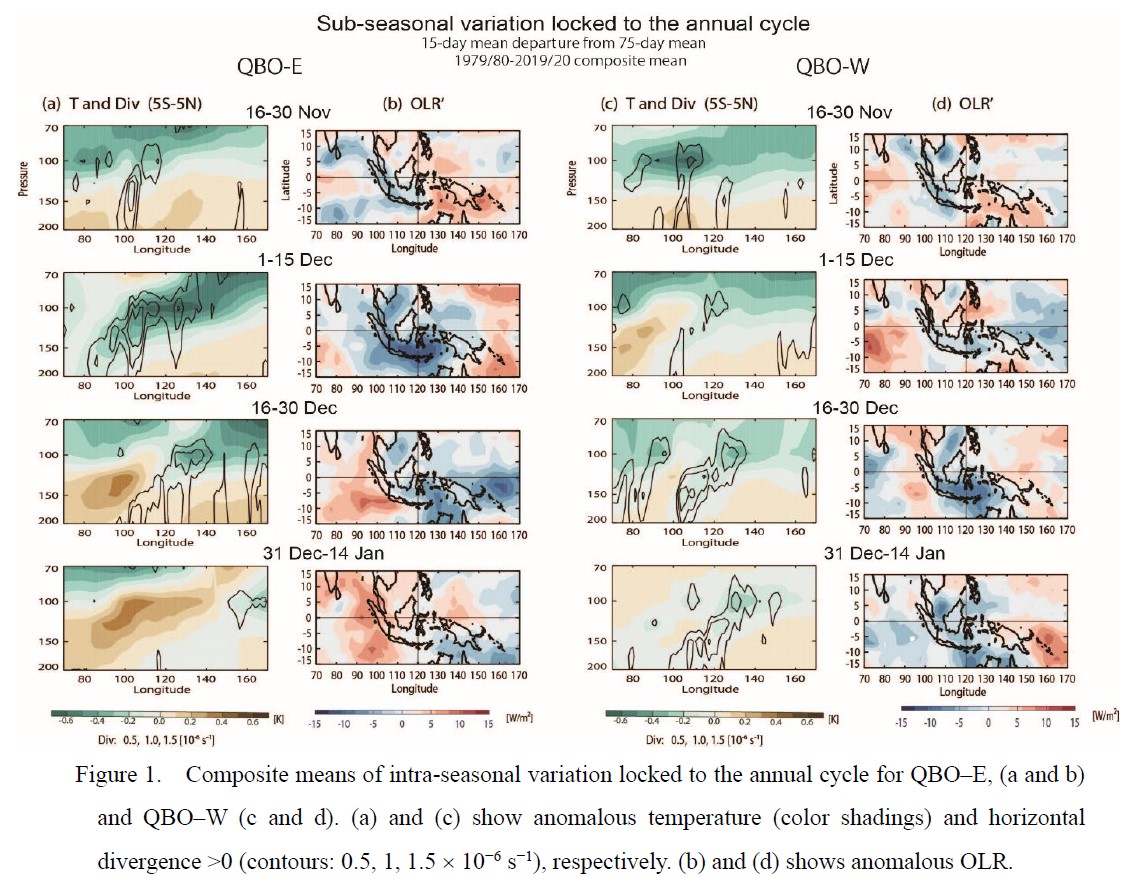 Highlights:
We propose a hypothesis on the sub-seasonal process: the anomalous cooling around the tropopause associated with Kelvin wave-like response under QBO‒E produces a favorable condition for a development of penetrating convection into the tropical tropopause layer over the eastern MC compare to that under QBO‒W, which promotes the seasonal migration of convection.
The implication of this process for the QBO modulation of the MJO crossing the MC is also discussed.