Graphical Abstract
Fujibe, F., 2015: Comments on "Anthropogenic heat release: Estimation of global distribution and possible climate effect" by Chen, B. et al. J. Meteor. Soc. Japan, 93, 501-503.
https://doi.org/10.2151/jmsj.2015-027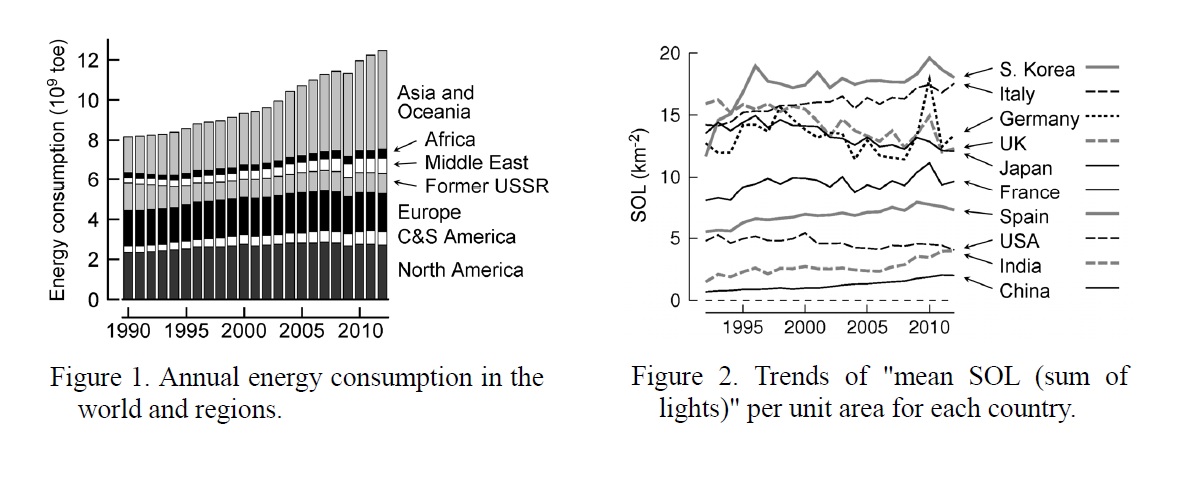 Highlights:
Figs. 2 and 3 of Chen et al. (2014; C14) show a rapid increase of anthropogenic heat release in many regions of the world.
However, existing data show no remarkable increase in energy consumption in Europe and North America (Figure 1). Also, no remarkable change is found for the intensity of night lights (SOL = sum of lights), except in China and India (Figure 2).
There is therefore serious doubt about the validity of C14's results.