Graphical Abstract
Lim, J., and H.-M. Park, 2019: H-infinity filtering for bias correction in post-processing of numerical weather prediction. J. Meteor. Soc. Japan, 97, 773-782.
https://doi.org/10.2151/jmsj.2019-041   Graphical Abstract with highlights
Plain Language Summary: In this paper, we propose an H-infinity filtering approach for the prediction of bias in post-processing of past predictions and past measurements regarding weather forecast. The proposed H-infinity filtering adopts minimax strategy. The proposed H-infinity filtering approach minimizes maximum possible errors whereas a recently proposed approach that adopts the Kalman filtering (KF) minimizes the mean square errors.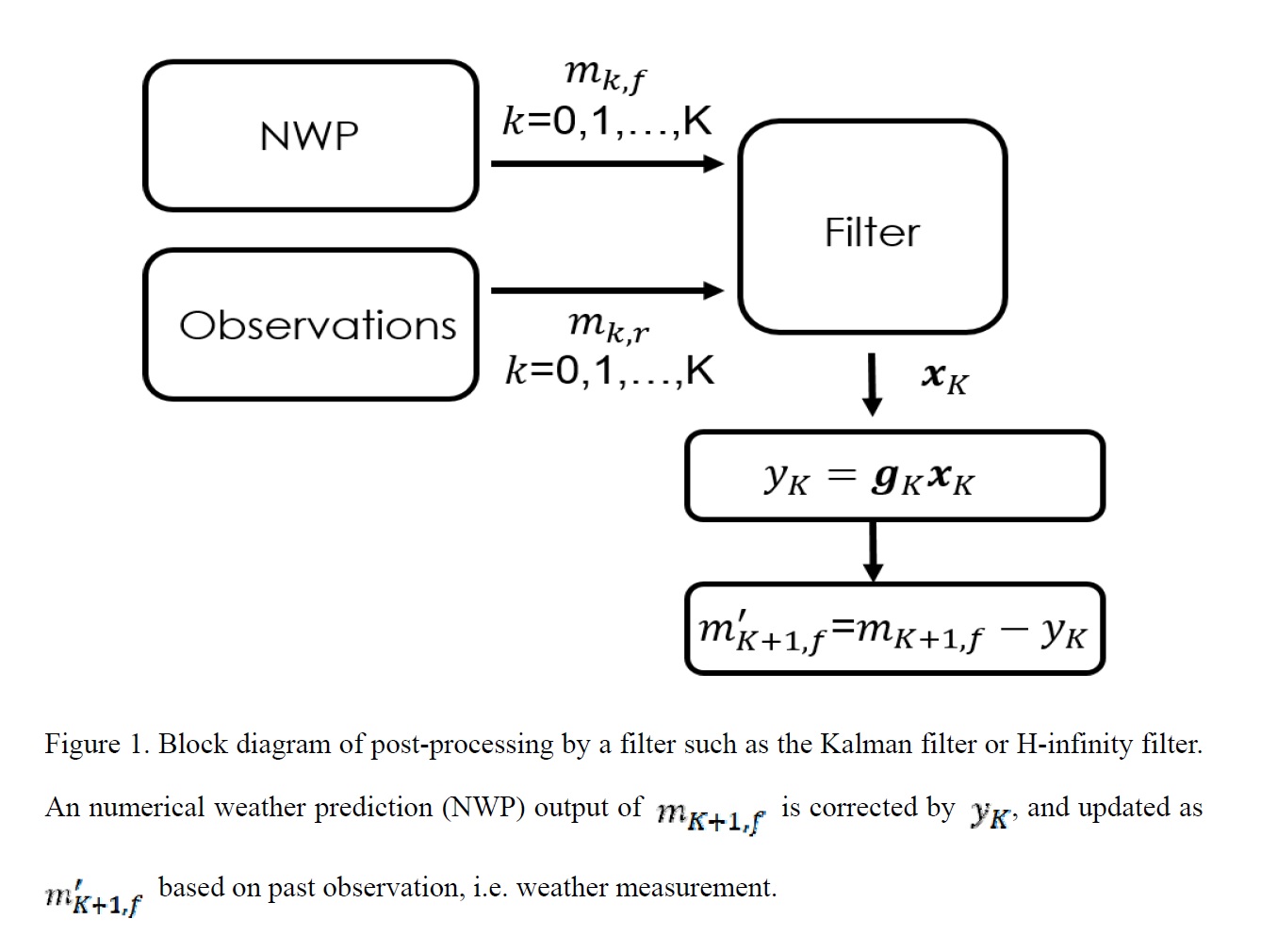 Highlights:
The proposed approach outperforms the method based on the KF with less complexity and no prior noise information.
This approach can be applied for prediction of any meteorological parameters as long as NWP is employed.