Graphical Abstract
Sekiyama, T. T. and M. Kajino, 2021: Performance of a 250-m grid Eulerian dispersion simulation evaluated at two coastal monitoring stations in the vicinity of the Fukushima Daiichi Nuclear Power Plant. J. Meteor. Soc. Japan, 99, 1089-1098.
https://doi.org/10.2151/jmsj.2021-052
Graphical Abstract Published
Plain Language Summary: A super-high-resolution Eulerian dispersion model is sometimes defeated by a lower-resolution model in the vicinity of emission sources; in that case, a plume augmentation (max pooling) process is effective for the higher-resolution model to improve the statistical scores.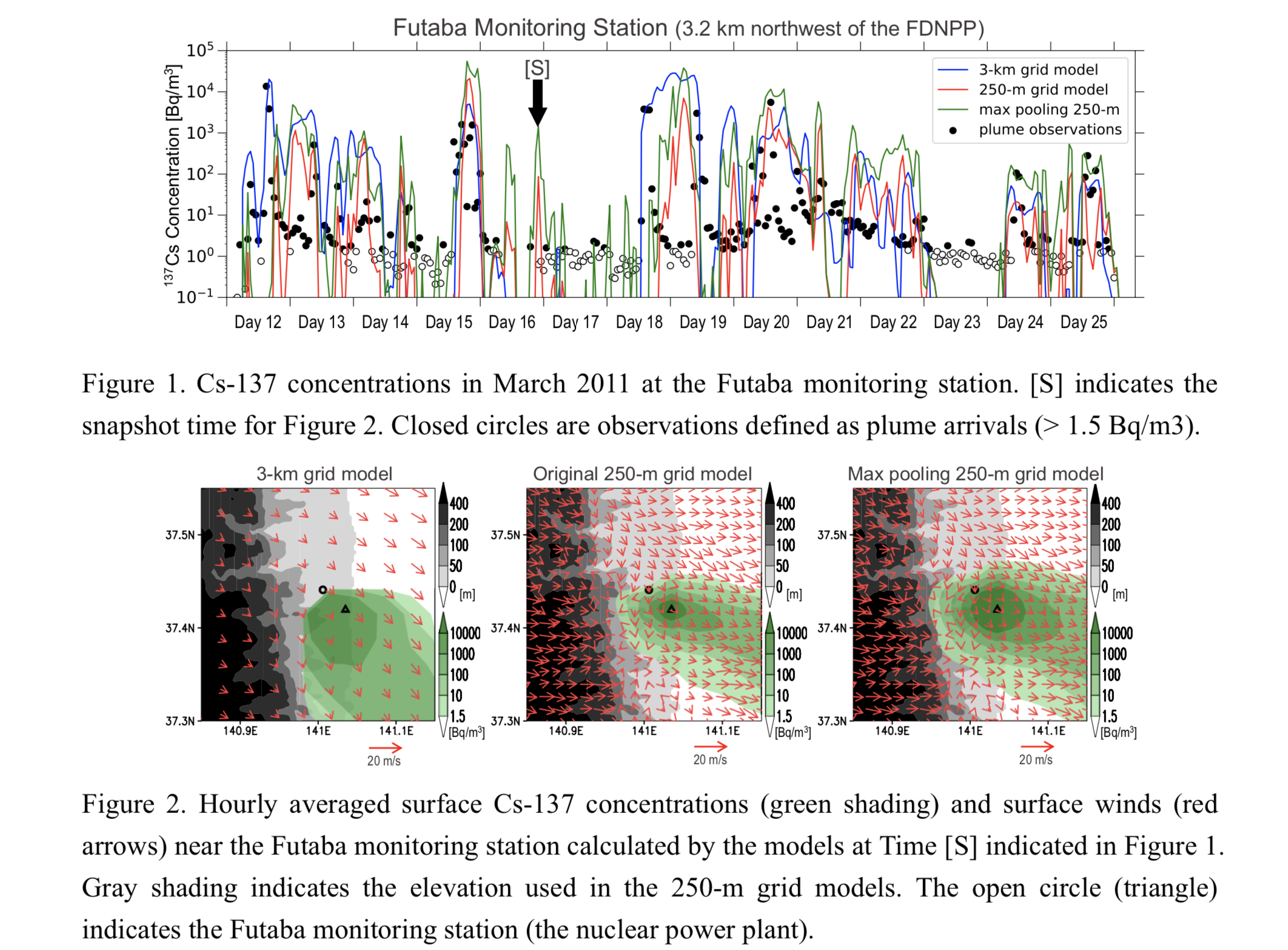 Highlights:
We examined the performance of Eulerian dispersion models in the vicinity of a pollutant source (3.2 and 17.5 km distant) comparing 250-m and 3-km grid simulations.
A disadvantage of Eulerian dispersion models is expected to be the artificial numerical diffusion near emission sources, but occasionally the artificial diffusion decreases the undetected error rate.
Plume augmentation is advantageous to super-high-resolution models to improve statistical scores, which is beneficial for environmental emergency response systems.